FINALLY NAPA GETS A NEW SKATE PARK!!!
FINALLY! After a long time of having a "crappy" little skate park, Napa finally gets a good quality park.
With every good thing, there are some downsides. One of the main downsides to the new park is that it's close to "J.F.K. Park," which for some people will be hard to get there without a car, sadly. One of the best features of the new park is that it will occupy 30,000 square feet!
According to the Napa Valley Register the construction of the park will begin sometime in February and will take 120 construction days to complete, but the $1.44 million park could be open sometime in June, hopefully. So for all of those skaters out there, you can finally go to a skate park with a lot of space to roam, trick, or just hang out and watch what other people can do.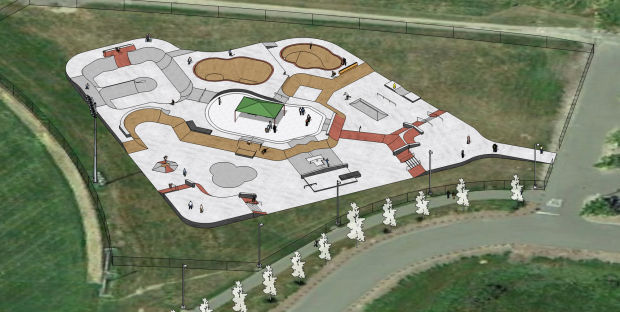 About the Writer
JAY ROBICHAU, 8th Grade
Jay is 13-years-old and is an eighth grader at Harvest Middle School. He loves to skate and play Xbox. Also, Jay can't wait for summer.