Birth Flowers
January: Snowdrop, Carnation
Meaning: The pink carnation means affection, and the red means "I love you".  The snowdrop means hope and beauty.
Febuary: Violet, Primrose
Meaning: The violet means loyalty and faith. The primrose means you want to live the rest of your life with the person who gives you the flower.
March: Daffodil,  Jonquil
Meaning: The daffodil means unequal love. The jonquil represents the desire that affection will be returned.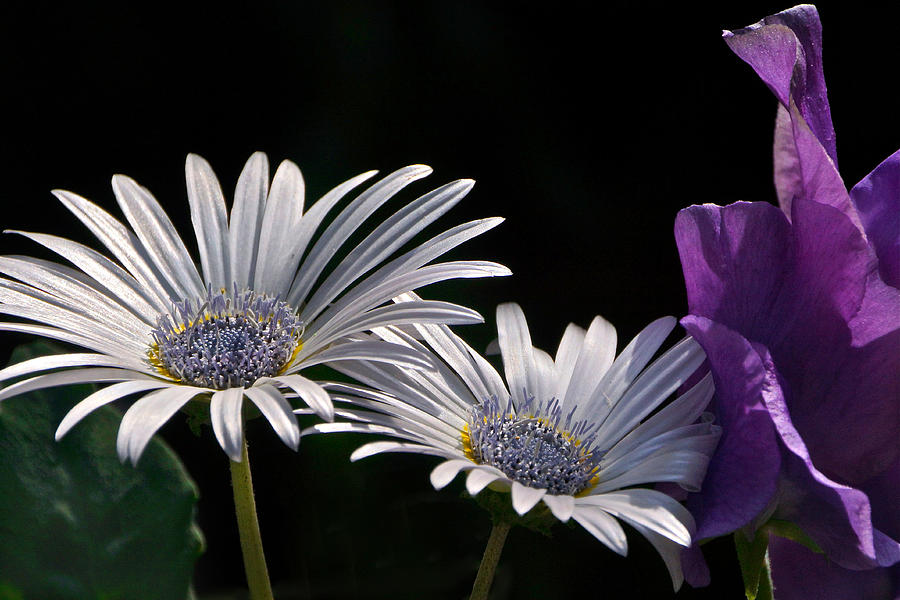 April: Daisy, Sweet Pea
Meaning: The daisy means innocence, loyal love, and purity. Sweet peas signify blissful pleasure.
May: Lily of the Valley, Hawthorn plant
Meaning: The lily of the valley means sweetness, humility, and the return of happiness. The hawthorn plant means hope and supreme happiness.
June: Rose, Honeysuckle
Meaning: The rose means perfect happiness and love. The honeysuckle means everlasting love.
July:  Larkspur, Water Lily
Meaning: The larkspur means happiness and first love. The water lily means purity and majesty.
August: Poppy, Gladiolus
Meaning: The gladiolus represents calm and remembrance. The poppy  means wealth and pleasure.
September: Aster,  Morning Glory
Meaning:  Asters mean powerful love. The morning glory means affection
October: Marigold, Cosmos
Meaning: Marigolds mean warmth and love. Cosmos mean peace and serenity.
November: Chrysanthemum
Meaning: The chrysanthemum means love and purity.
December:  Narcissus
Meaning: The Narcissus means you want to stay young