Thanksgiving Traditions
What do people do for Thanksgiving as a tradition?
Travel
Most people travel around the world to see family.  Thanksgiving is the busiest travel day of the year.
Thanksgiving Feast
The Feast!  A big part of Thanksgiving is the feast. Traditional foods are turkey, stuffing, gravy, and sweet potatoes.
Wish Bone
The wish bone.  Some families take the wishbone from a turkey and have two people hold on to each side of the wishbone, make a wish and PULL!  Whoever gets the bigger part of the bone gets their wish.
Turkey Pardon
Every year at Thanksgiving the President of the United States gets a gift of a living turkey (there are alternates in case something happens to the official turkey).  At a white house ceremony the president traditionally "Pardons" the National Thanksgiving Turkey and the alternates, allowing them to live out the rest of their lives on a farm.
Doing Service to Others
Many generous people take thanksgiving as an opportunity to help the less fortunate.  Some people volunteer at the homeless shelters, donate to shelters, or participate in canned food drives.
TV
Most people watch the Macy's Thanksgiving Parade.  Along with football, most people watch TV on Thanksgiving.
After the Feast
People do their own activities, most include taking naps, take a walk after such a big meal, or just play card games or board games.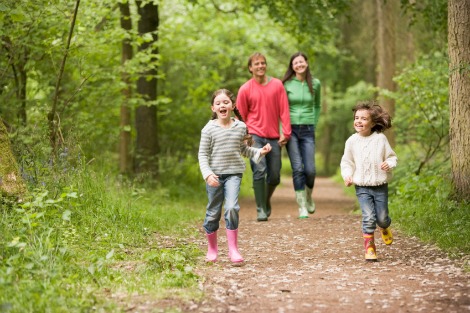 Fast Fun Facts                                                                          
Ripe Cranberries bounce
All turkeys and Chickens have wishbones
Canadians celebrate their own Thanksgiving every October
Abraham Lincoln declared a national day of Thanksgiving in 1863
The first Macy's Thanksgiving Parade was held in 1924